HyperText Markup Language (HTML)
[./]


Summer 2011 — INFO 153 (CCN 42509)

[http://creativecommons.org/licenses/by/3.0/]

[http://creativecommons.org/licenses/by/3.0/]
(2)

Abstract

The HyperText Markup Language (HTML) is the most important content type on the Web. This lecture covers a basic overview of how to use HTML markup in general. In particular, we look at page titles, meta tags, inserting text and images, using lists, and creating simple tables. Attributes can be used for more layout control in the HTML tags, and we discuss how to leverage such layout styling during the CSS lecture.
(3)

Administrative Details
[https://docs.google.com/document/d/1mhPZcorADWlZSVuG6UqoG0Recx0uGxfTjWJRvDfNVyQ/edit?hl=en_US&pli=1]

is due Friday at 11:55pm.
Please submit as an attachment on

[http://bspace.berkeley.edu]

(Assignments -> Assignment 1 -> Add Attachments), or on paper by Friday's lab session.
The course email list archive is also available on bSpace.
At the break:

[https://spreadsheets.google.com/spreadsheet/ccc?key=0Al0RrvGWCzqrdEdLN0NLLVRSbEhqMlAySHdPUVVjVGc&hl=en_US#gid=0]

for a presentation for the

[https://docs.google.com/document/d/1Q-JwiZiFzTQF-g_gDKHGiG1xQ7HOsJI4rCEsx-yLGuw/edit?authkey=CMv5iMEM]

!
(4)

Structured Documents on the Web
HyperText Markup Language (HTML) is the language of the Web

HyperText because the Web is far more than text
Markup because document structure is encoded alongside content
Language because it affords a communication standard

Markup Languages are different from most file formats

Many computer formats are binary encoded and not just text
Benefits of markup over binary? Of binary over markup?

Web data formats use markup as well as other encodings

HTML and XML are markup languages
JavaScript is also exchanged textually (but it's not markup)
Images and other multimedia are encoded as binary files
HTML Validation
(6)

Checking for Correctness
HTML's structure is defined by a Document Type Definition (DTD)

Formally speaking, a DTD defines the grammar of the HTML language
(and if you really want to know, SGML defines the syntax)
Colloquially speaking, a DTD defines how to combine elements and attributes
<!-- Unordered Lists (UL) bullet styles -->
<!ELEMENT UL - - (LI)+                 -- unordered list -->
<!ATTLIST UL
  %attrs;                              -- %coreattrs, %i18n, %events --
  >
<!ELEMENT LI - O (%flow;)*             -- list item -->
<!ATTLIST LI
  %attrs;                              -- %coreattrs, %i18n, %events --
  >
<!ENTITY % flow "%block; | %inline;">
<!ENTITY % block
     "P | %heading; | %list; | %preformatted; | DL | DIV | NOSCRIPT |
      BLOCKQUOTE | FORM | HR | TABLE | FIELDSET | ADDRESS">
(8)

Web-Based Validation
Tool-Based Validation

[Tool-Based Validation (1)]

requires locally installed tools

May be hard to install and hard to maintain across computers
For power users, though, locally installed tools are hard to beat

Web-based tools allow validation from anywhere

[http://www.w3.org]

's

[http://validator.w3.org/]

supports three modes:

validation by URI (pointing at a random Web page)
validation by file upload (allows validation of non-Web files)
validation by copy/paste (lightweight mode for small experiments)

Markup validation is only one facet of checking Web content

[http://jigsaw.w3.org/css-validator/]

[http://validator.w3.org/mobile/]

[http://validator.w3.org/checklink]
(9)

Firebug & Web Inspector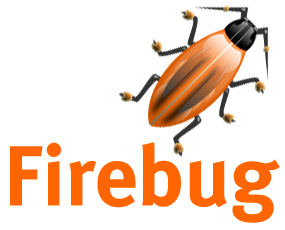 Browser-based inspection (much better than view source)
Learning Web design by looking at Web design

Firefox's View → Page Source provides access to a page's source
Firefox's Tools → Page Info provides access to all ancillary files

Understanding how complex HTML works is hard

Looking at the source requires brain-based rendering
Looking at a rendered document makes it hard to see the source
Firebug provides a convenient inspection feature for Web pages

Inspection allows both directions of understanding HTML

Inspecting the rendered page and looking at the source part
Inspecting the source and seeing how it is being rendered

Firebug also displays the associated CSS

[Cascading Style Sheets (CSS)]

code
Safari and Chrome offer a similar tool called

[http://trac.webkit.org/wiki/WebInspector]
HTML and Structure
(12)

More Advanced Text
Quotations can be explicitly marked up as such

blockquote

for block-level quotations

q

for inline quotations (part of a block)

cite

provides support for pointing to the source

Preformatted text allows text formatting in the HTML source

pre

leaves whitespace intact and usually uses monospaced fonts
word wrapping may be turned off by default

  <br/>
  <pre>This is some text that will not be wrapped because of pre's default behavior,
at least in most browsers.</pre>
  <br/>
  <pre class="wrap">This is some text that will be wrapped because of pre's overriden behavior,
at least in most browsers.</pre>
  <br/>
(13)

Lists
HTML supports three kinds of lists

ul

for

[http://www.w3.org/TR/REC-html40/struct/lists.html#h-10.2]

containing

li

ol

for

[http://www.w3.org/TR/REC-html40/struct/lists.html#h-10.2]

containing

li

dl

for

[http://www.w3.org/TR/REC-html40/struct/lists.html#h-10.3]

containing

dt

/

dd
  <dl>
   <dt>Unordered Lists</dt>
   <dd>
    <ul>
     <li>Unordered lists contain just lists of items</li>
     <li>Itemization symbols are chosen by the browser</li>
    </ul>
   </dd>
   <dt>Ordered Lists</dt>
   <dd>
    <ol>
     <li>Ordered lists contain ordered lists of items</li>
     <li>The numbering scheme is chosen by the browser
      <ol>
       <li>Lists may be nested as deeply as required</li>
      </ol>
     </li>
    </ol>
   </dd>
  </dl>
(14)

Tables
Tables are the most complex visual structure in HTML
  <table>
   <tr>
    <th>Date</th>
    <th>Topic</th>
   </tr>
   <tr>
    <td>2009-01-28</td>
    <td><a href="../html-basic">HTML Basics</a></td>
   </tr>
   <tr>
    <td>2009-02-02</td>
    <td><a href="../html-advanced">Advanced HTML</a></td>
   </tr>
  </table>
(16)

Merging Rows
Table cells can span more than table row

rowspan

specifies how many rows a cell is spanning
Subsequent table rows must leave that space empty
  <table>
   <tr>
    <th>Date</th>
    <th>Topic</th>
   </tr>
   <tr>
    <td>2009-03-23</td>
    <td rowspan="2">Spring<br>Break</td>
   </tr>
   <tr>
    <td>2009-03-25</td>
   </tr>
  </table>
(17)

Merging Columns
Table cells can span more than table column

colspan

specifies how many columns a cell is spanning
Following cells in the same row must be left empty
  <table>
   <tr>
    <th>Date</th>
    <th colspan="2">Resources</th>
   </tr>
   <tr>
    <td>2009-01-28</td>
    <td><a href="../html-basic">HTML Basics</a></td>
    <td><a href="../2009-01-28-html-basic.pdf">PDF</a></td>
   </tr>
   <tr>
    <td>2009-02-02</td>
    <td><a href="../html-advanced">Advanced HTML</a></td>
    <td><a href="../2009-02-02-html-advanced.pdf">PDF</a></td>
   </tr>
(19)

Images
The Web is an open hypermedia system

Multiple media types which can be accessed nonlinearly
Contrast with multimedia, which refers to the linear counterpart

For a long time, the Web only supported text and images

Images can be used in a variety of formats (GIF, JPEG, PNG)
Audio and video are possible today, but not yet part of the core Web experience
Further progress is being made in the upcoming HTML5 specification

Images are not part of a Web page; they are included by markup
<img src="../img/portrait.png" alt="Portrait">
(20)

Image Details
Images must use a format supported by the browser

GIF, JPEG, and PNG are pretty safe choices
HTTP allows the browser to understand the image format
Limited browsers might have size/complexity restrictions

Image information increases accessibility of a page

alt

contains a short description of the image
For icons it is essential to provide this information

Image dimensions and image rendering
(21)

Discussion: Web page structure in practice
(22)

A peek into the future: HTML5
(25)

Administrative Details
[https://docs.google.com/document/d/1mhPZcorADWlZSVuG6UqoG0Recx0uGxfTjWJRvDfNVyQ/edit?hl=en_US&pli=1]

is due Friday at 11:55pm.
Please submit as an attachment on

[http://bspace.berkeley.edu]

(Assignments -> Assignment 1 -> Add Attachments), or on paper by Friday's lab session.
The course email list archive is also available on bSpace.
Time to

[https://spreadsheets.google.com/spreadsheet/ccc?key=0Al0RrvGWCzqrdEdLN0NLLVRSbEhqMlAySHdPUVVjVGc&hl=en_US#gid=0]

for a presentation for the

[https://docs.google.com/document/d/1Q-JwiZiFzTQF-g_gDKHGiG1xQ7HOsJI4rCEsx-yLGuw/edit?authkey=CMv5iMEM]

!

Count 1..2..3..4 to break into 4 groups
Sign up by group